OHIO: We the People Freedom Convoy
April 30, 2022
@
8:30 am
–
9:00 am
The Cuyahoga County starting location is near Dillard's in Strongsville departing at 9 a.m. Drive to Loves, 976 State Rte 97W, Bellville, OH 44813. Arrive at Loves by 10:00 a.m. Depart from Loves at 10:30 a.m.
See chart for starting locations in 17 additional Ohio counties!
For more information contact Jenny Sirocky 216-375-0499 or AlysonHare@yahoo.com.
This is organized by Ohioans Defending Freedom and Hugs over Masks, NEO Chapter.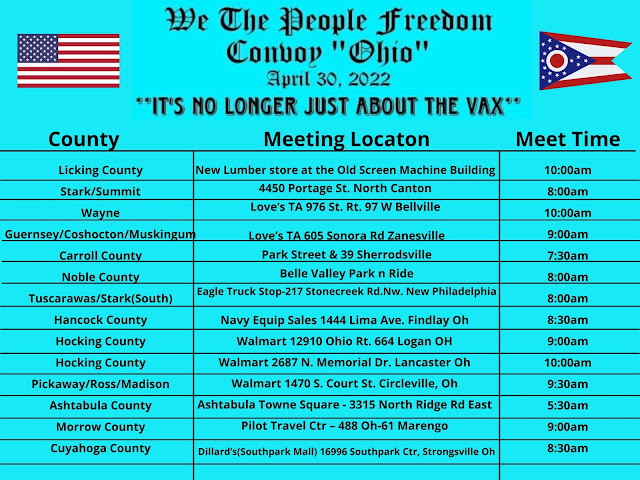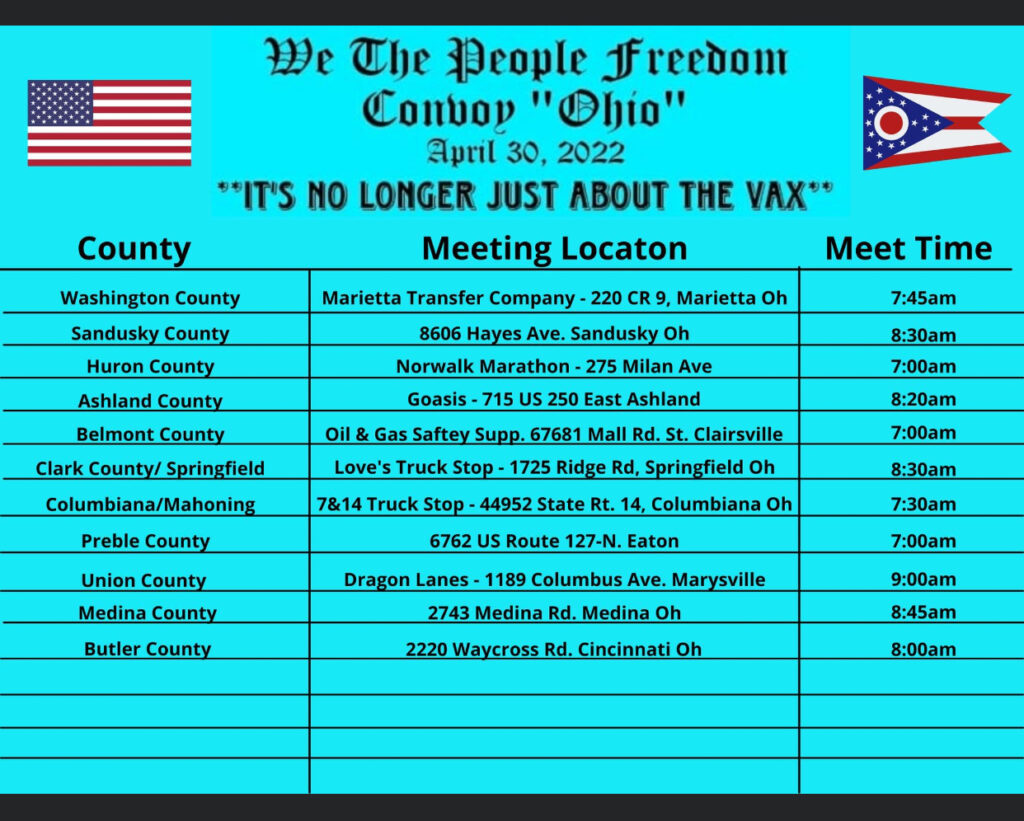 1. Insert county name (of event location) as first word of event title.
2. Complete all fields.
IMPORTANT NOTE:  Your event will be reviewed within the day by the OhioFAN website administrator.  After quick review, your event will appear on this calendar.
Question?  Send email to info@ohiofan.com.
Disclaimer:  Ohio Freedom Action Network posts liberty events as a service but is not the event organizer unless specifically noted.  Event accuracy cannot be guaranteed.