LAKE: : Lake County Education Insiders – What's Going On with K-12 Education?
Join us on Wednesday August 17th at 6:30 at Citipointe Church as we will discuss the issues in K-12 education, and hear from local school board members currently serving in Lake County!
August 17
@
6:30 pm
–
8:30 pm
Our guest for our June meeting will be Dr. Anthony Tarescavage, professor of Psychology at John Carroll University, to speak about the problems found in the traditional 4-year university environment.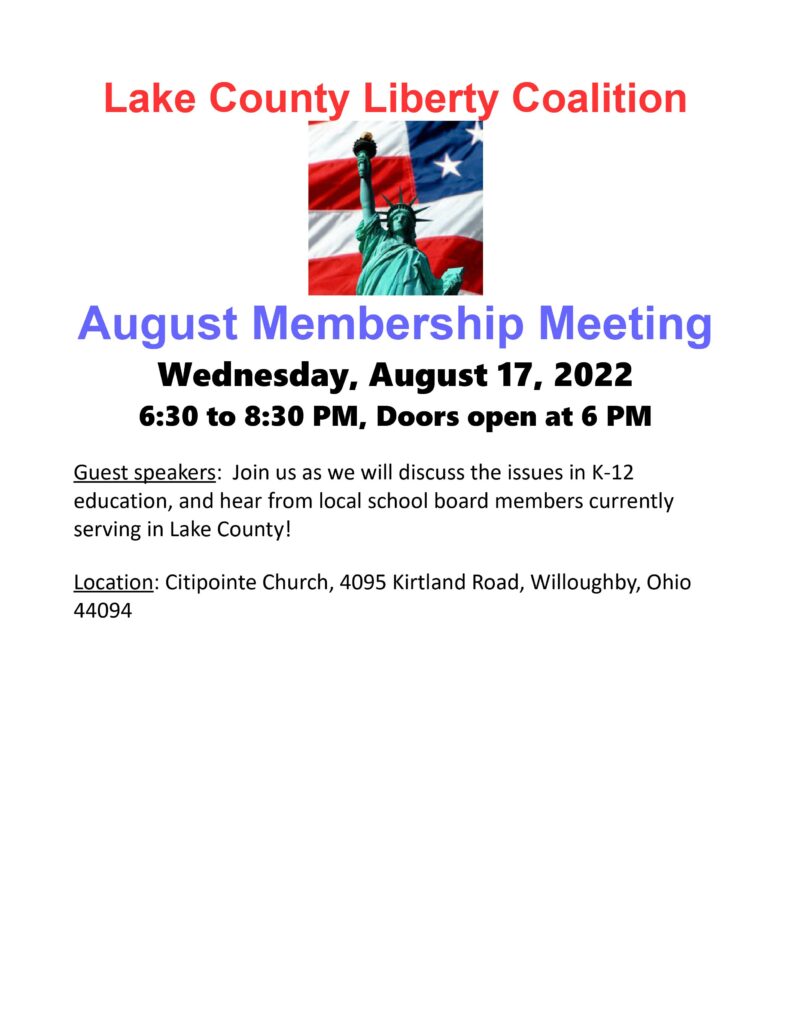 1. Insert county name (of event location) as first word of event title.
2. Complete all fields.
IMPORTANT NOTE:  Your event will be reviewed within the day by the OhioFAN website administrator.  After quick review, your event will appear on this calendar.
Question?  Send email to info@ohiofan.com.
Disclaimer:  Ohio Freedom Action Network posts liberty events as a service but is not the event organizer unless specifically noted.  Event accuracy cannot be guaranteed.